Merry Christmas! I got a cute KnitOne bag.
Why does it look so lumpy? Because there is yarn in it.
5 hanks of a pale pink variegated merino and 2 of Claudia Hand Painted sock yarn in "Passion Fruit". I also bought a ton of yarn.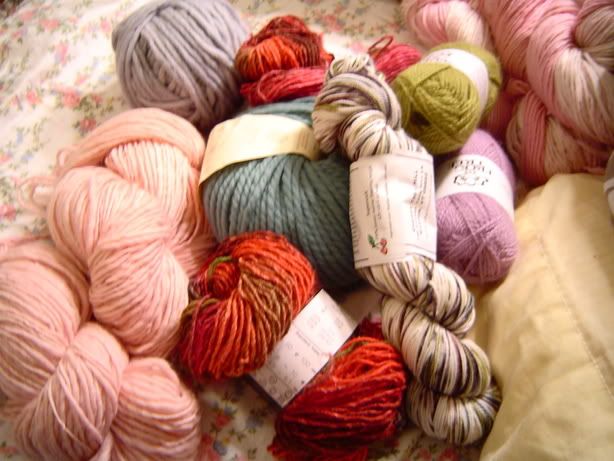 I had a third ball of the Silk Garden but now I can't find it. My room is messy. I'm making a scarf with Noro Transitions. I love it.